Vindsubsidies announces acquisition of Dorucon to spearhead expansion into Germany
Leading Dutch grant consultancy Vindsubsidies is excited to announce the acquisition of DORUCON - DR. RUPP CONSULTING GmbH, which marks the company's entry into the attractive German market. The acquisition comes off the back of 5 successful acquisitions to date in the Dutch market, which have made Vindsubsidies the number one grant intermediary in the Netherlands. Vindsubsidies has a strong tech-enabled platform to support further in both the Netherlands and adjacent markets.
With more than 10 years of experience, DORUCON is a leading R&D grant consultancy in Germany, supporting innovative companies, from multi-nationals to SMEs, with their mission-critical subsidy applications.  DORUCON has seen accelerating growth in recent years driven by both continued succes on existing grants and a succesful strategy around the newly introduced "Forschungszulage". Following the acquisition, Dr. Benjamin Hötzer and Dr. Marc Schaber will jointly take over the management of the business. Dr. Jörg Rupp, will remain associated with the company in an advisory capacity.
Dr. Jörg Rupp of DORUCON: ''We are excited to have Vindsubsidies as a partner in our next stage of growth. Their digitally-driven approach and international experience will help us to further accelerate growth and become the market leader in Germany. By naming Benjamin and Marc as managing directors, Vindsubsidies expresses confidence in the team to help execute the thesis.''
Henk Heerink, CEO of Vindsubsidies, on the acquisition: "In the coming years, Vindsubsidies is laser-focused on further accelerating growth with the backing of SilverTree Equity. We want to continue to gain market share by acquiring strong partners like DORUCON."
John Messamore, Managing Partner of SilverTree Equity, commented, "We are delighted to welcome DORUCON to the Vindsubsidies Group, marking the company's first acquisition outside of the Netherlands." Nicholas Theuerkauf, Managing Partner SilverTree Equity, added: "The innovation consulting market in Germany is on the cusp of a rapid growth phase and we are excited to build a German market leader in the coming years."
Dr Benjamin Hötzer, Dorucon CEO, on his new role and future plans: "Since joining DORUCON more than eight years ago, I continue to be inspired by the quality of the team. We see a strong cultural fit with Vindsubsidies and are excited to be part of the journey to build a leading tech-enabled, European R&D grant consultancy." Dr Marc Schaber, COO, echoes this sentiment: "I am delighted to take on this new role in Dorucon's next stage of growth, working with Vindsubsidies to create a European R&D grant consulting champion."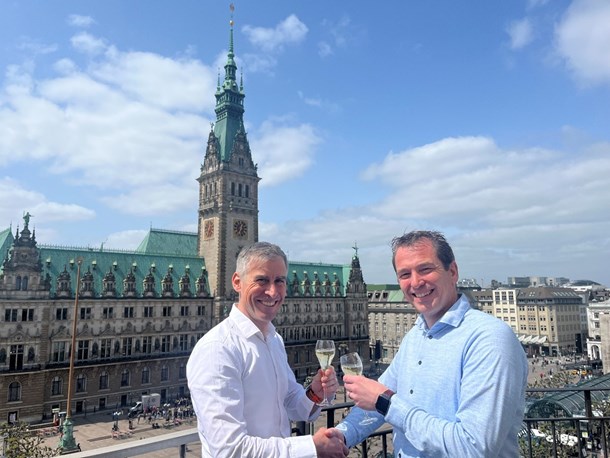 About DORUCON - DR. RUPP CONSULTING GmbH
DORUCON - DR. RUPP CONSULTING GmbH advises companies throughout Germany and Europe, from start-ups and SMEs to large corporations, on the realization of their innovation projects. The company has a full-service offering, helping companies with the end-to-end subsidy application, from planning through to processing. DORUCON has more than 10 years of experience in technology and innovation funding at state, federal and EU level. Supported funding programs include the Central Innovation Program for SMEs (ZIM), KMU-innovativ, the research allowance (tax-based research funding), the EIC Accelerator, GRW funding and go-innovativ (go-inno). DORUCON is authorized by the Federal Ministry of Economics to issue consulting vouchers of up to 27,500 euros for the go-inno funding program. In addition, DORUCON is certified by TÜV Süd according to ISO 9001:2015 and is a member of the Offensive Mittelstand and the Bundesverband mittelständische Wirtschaft (BVMW).
About Vindsubsidies
Founded in 1997, Vindsubsidies is a leading, technology-enabled R&D grant consultancy headquartered in the Netherlands. The company offers full-service advice on grants and subsidies, as well as a range of online products, including the most comprehensive subsidy database in the Netherlands. Vindsubsidies contributes daily to innovation, progress and sustainability in all sectors in the Netherlands through its services and data offerings.
Vindsubsidies employs highly qualified and specialized consultants with extensive experience in initiating and managing funding projects at regional, national and European level. Vindsubsidies has been continuously awarded the FD Gazellen Award as one of the fastest growing companies in the Netherlands for the last 5 years.