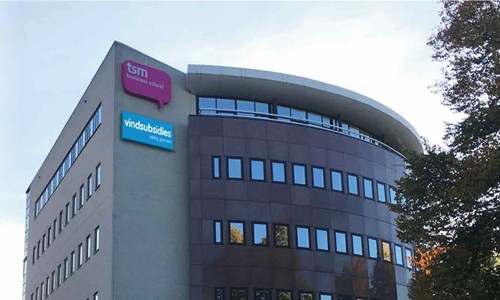 We connect innovative companies with grants and funding to help push boundaries
Whether it involves conquering the world with football analysis tools, minimising waste in the return business with smart machine learning or becoming the most sustainable baker in the Netherlands; at Vindsubsidies, we help innovative organisations push boundaries.
Solutions for every phase of the grant process
We are happy to share our extensive experience as a pioneer in the world of grants with our customers. This has enabled us to develop various services and products for the search, application and administration of grants, which all do their part to simplify the process for you as an organisation. We combine years of experience with the strategic use of data and the use of online techniques. In this manner, we also ensure that the subsidy landscape continues to innovate!
We believe in making the impossible possible for organisations
We are down to earth and dedicated, yet our ambitions are boundless
In order to realise those ambitions, we work together with your organisation on growth. Just like we work with many other organisations to accelerate projects - large or small - that make our innovation-loving heart beat faster.
More than ninety colleagues work hard every single day to narrow the gap between grants and organisations with the aim of ensuring that innovations are deployed as intended and that tomorrow's world starts with today's innovations.
Our core values help us push boundaries
As a fast-growing company, it is important to safeguard our organisational culture. It brings our employees closer together and ensures that our reasons for doing what we do are always clear. This allows us to remain sober and maintain our ambition to push boundaries.
Down to earth
We have a down-to-earth mindset. We believe in saying what you do, doing what you say and conducting business with honesty and integrity. We treat each other with respect and as equals.
Empowered
We have the freedom and flexibility to take responsibility for the activities that we perform and which drive us. We help our clients develop and grow by providing them with the knowledge and expertise they need to realise their innovative projects.
Commitment to excellence
Our teams' expertise and specialist knowledge are our most precious commodity. We are determined to bring out the best in ourselves and strive for quality and excellence in everything we do - for ourselves and for our clients.
Pushing boundaries
We strive to push our boundaries and improve ourselves every single day at the personal, professional and organisational level. We help organisations innovate and push their boundaries, so they can do more for themselves and our society as a whole.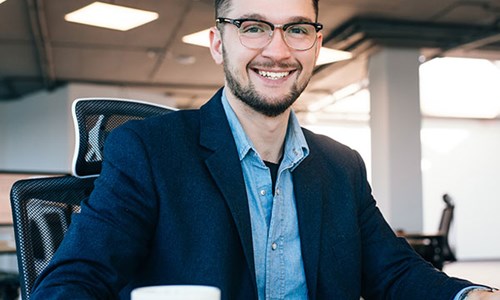 Looking for a new challenge
We are always looking for new pioneers. Do you dare to push boundaries? Do you want to help organisations move forward? You may be a good match for our organisation!
Vindsubsidies offers you the opportunity to push your boundaries. You get to work on the innovative projects of various clients every day.
That is how you work on tomorrow's world today.
More than twenty years of experience
After twenty years, the world of subsidies no longer holds any secrets for us
Active throughout the Netherlands
We have also pushed our boundaries. Where we once started with an office in Goor, we now have offices in Enschede, Deventer, Druten and Utrecht
90+ specialists
With more than ninety specialists, you make use of a variety of expertise
20,000+ had WBSO applications
All that for more than 2,500 organisations
We support innovative companies with finding and applying for subsidies and tax schemes. In this manner, we help you reduce the costs of your innovation project or sustainable investment.
Curious about how subsidies can help you further?
We can tell you everything you need to know.
We can help you execute subsidy projects as successfully and smoothly as possible. You can either use our solutions to help you get started independently or you can call in the expertise and knowledge of our consultants for maximum results.
You can fill out our contact form, send an e-mail to info@vindsubsidies.nl or contact us by telephone at 085-0180639.