Vindsubsidies Announces Acquisition by SilverTree Equity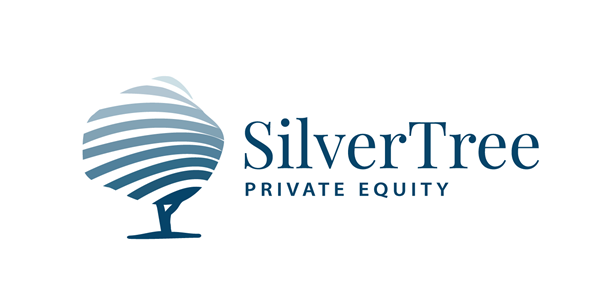 SilverTree Equity's investment will strengthen Vindsubsidies' proposition as a market leader
SilverTree's investment will fuel further innovation and growth to build on Vindsubsidies' market leading position as the only full-service grants and subsidies consultancy to also offer a comprehensive funding database in the Netherlands.
UTRECHT - Vindsubsidies, a market leading full-service grants and subsidies consultancy with the most comprehensive funding database in the Netherlands, today announced that it has been acquired by SilverTree Equity, a leading private equity firm focused on software, technology and tech-enabled business services companies. Vindsubsidies was previously part of Idox plc and has grown into a market leader, supporting companies, local authorities, educational organizations and knowledge institutions in the field of funding. Vindsubsidies has a large, growing, and experienced team of consultants dedicated to delivering  high quality grants information, consultancy and project management services including WBSO, EIA, MIA, MIT Horizon Europe, ERDF, Interreg, ESF and specific funding for educational and research institutes, to its 1000+ customers.
SilverTree Equity's investment will strengthen Vindsubsidies' proposition as a market leader and support continued growth and innovation. Henk Heerink, Vindsubsidies CEO, commented: "We look forward to growing and expanding our service  and data offerings to further enhance our value proposition to customers and our position as a leading supplier of grants information and services at the Regional, National and European level. We are very excited to enter this next phase as an independent company with the support of SilverTree."
"We look forward to further accelerating the growth of Vindsubsidies in partnership with SilverTree and to further expand our services and data business in the subsidy market ", said Operational Director Leon Rohaan.
"Vindsubsidies is a market leader in the Netherlands supporting the innovation economy by helping organisations identify, apply for and win mission critical grants and subsidies that support investments in innovation and talent," said John Messamore, Managing Partner at SilverTree Equity.
Nicholas Theuerkauf, Managing Partner of SilverTree Equity, added: "The combination of Vindsubsidies expert consultants and the most comprehensive database of grant and subsidy programmes in the Netherlands creates a highly compelling value proposition for customers. We are excited to back the Vindsubsidies team to accelerate growth in the coming years.''
About Vindsubsidies
Founded in 1997, Vindsubsidies is the only agency in the Netherlands to offer full-service grants and subsidies consultancy and a range of online products, including the most comprehensive funding database in the Netherlands. Vindsubsidies contributes daily to innovation, progress and sustainability within all sectors in the Netherlands through its services and data offerings.
Vindsubsidies employs highly educated and specialized consultants with deep experience initiating and managing funding projects at the regional, national and European level. Vindsubsidies has been awarded the FD Gazellen Award consecutively over the last 5 years as one of the fastest growing companies in the Netherlands.
Vindsubsidies has offices in Utrecht, Deventer and Enschede.
For more information: www.vindsubsidies.nl.
For Vindsubsidies:
Henk Heerink, henk.heerink@vindsubsidies.nl
Leon Rohaan, leon.rohaan@vindsubsidies.nl
About SilverTree Equity
SilverTree Equity is a sector specialist private equity firm. SilverTree invests exclusively in software, technology, and technology-enabled businesses. The firm is differentiated by its focus on value creation, sector specialism, and deep network of operational resources and industry relationships. The SilverTree team has successfully completed or been involved in over 50 transactions. For more information, please visit www.silvertree-equity.com.
For SilverTree Equity:
John Messamore
john@silvertree-equity.com