For which Interreg programs can you apply for a grant as a Dutch organization or company?
Interreg A - for cooperation between two countries


Interreg A Flanders - Flanders
Interreg A Belgium – Germany – Netherlands (Eurregion Maas-Rijn)

Interreg B
Interreg North West Europe is intended for parties from 7 countries, including Switzerland. Dutch projects must involve innovative and sustainable economic growth in the provinces of North Holland, South Holland, Utrecht, Flevoland, North Brabant, Overijssel, Gelderland, Zeeland and Limburg.
Interreg North Sea Region aims at cooperation between parties from the North Sea Region countries. The general objective is to enhance innovation and sustainable economic growth in the North Sea Region.
Interreg Europe supports interregional cooperation in the whole of Europe, and aims at regional development.
For which type of projects can you apply for an Interreg grant?
The objectives of the various Interreg programs have overlap but also differ. The type of project per program:
North West Europe:increase the innovation capacity of SMEs, promote the circular economy and sustainable production methods, promote sustainable transport and reduce CO2 emissions.
North Sea Region: strengthen research, technological development, innovation, eco-innovation, climate projects, green and sustainable transport and passenger transport.
Europe: research and technological innovation, improve SME competitiveness, energy transition and the environment.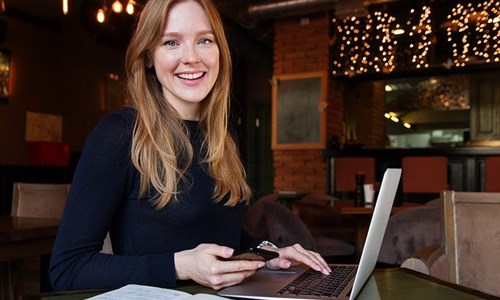 Who can apply for Interreg?
Governments, companies, knowledge institutions, development companies and non-profit institutions.
What is the budget?
The budget for Interreg North West Europe is € 396 million, for Interreg North Sea Region € 167 million and for Europe € 359 million.
What is the amount of an Interreg subsidy contribution?
The grant contribution differs per project and program, but can amount to 50% and sometimes even up to 85% of the eligible costs.
Many Interreg programs are currently closed in the run-up to the new European period 2021-2027. When the multi-annual financial framework is finished, the Interreg programs will start opening calls again. Grant applications are expected to be possible from second of half of 2021 onwards. Vindsubsidies keeps an eye on the news around the new Interreg period and publishes important news on this website and in the database Vindsubsidies.nl.
When can you apply for an Interreg grant?
For most programs, an application can be submitted to the RVO, but it can also be submitted to regional partners and development companies.
How can we help you apply for an Interreg 2021 grant?
Applying for a European grant is not an easy task. There is a lot involved. The conditions are strict, you have to provide a lot of project and legal information and in most cases work together with several international partners. European applications are usually complete books, which must be submitted to the European Commission in English. The benefit of EU grants is that the high amount of work is coupled with a high amount of funding. And that makes European grants attractive for governments and companies. It funds major projects and international breakthroughs. Our experienced EU advisors can assist you to ensure your EU grant application runs smoothly. They can greatly increase the chance of a positive decision and guide you during all project and management phases.
Special team with EU consultants who can help with Interreg grants
Vindsubsidies has a special team of experienced, highly trained grant advisers who are familiar with the European grant landscape. They know the ropes and have specific knowledge of certain disciplines, including energy, life sciences & health, IT, transport, high-tech, circular economy and regional development.
In addition, they have an international network, including foreign knowledge institutions. This also allows them to provide optimal support in setting up and completing international consortia. Practical, because most European grant programs require international cooperation. Between companies, but also with local authorities and knowledge institutes, including research institutes and universities.