Interreg programmes available for Dutch organisations or businesses
Interreg A – for collaborations between two countries

Interreg A Flanders - Netherlands
Interreg A Belgium - Germany - Netherlands (Meuse-Rhine EU region)



Interreg B

Interreg NWE is intended for parties from 7 countries (specifically the Netherlands, Belgium, France, Germany, Ireland, Luxembourg, and non-EU country Switzerland). In 2021-2027, partners from across the Netherlands are eligible to participate (which is a change from the previous period, where only specific provinces were permitted).

North Sea Region aims at collaboration between parties from countries along the North Sea, meaning the Netherlands, France (northern regions) Belgium (all of Flanders), Germany (north-western regions), Denmark (all), Sweden (south-western regions), Norway (southern regions). Partners from across the Netherlands are eligible. The overall goal is to boost innovation and durable economic growth in the North Sea region.

Interreg Europe supports international collaboration across Europe and aims at regional development, specifically via the Structural Fund programmes.
Projects eligible for Interreg grants
Interreg subsidises a wide range of project types. These are unlikely to be fundamental research objects, for example (because Horizon Europe is intended for that), but there are projects aimed at implementing innovative pilots, large-scale implementation and demonstration, and projects in terms of policy instruments and strategies. Interreg projects always involve cross-border collaborations. Large-scale investments cannot be introduced into Interreg, but limited scale may be possible as long as it is part of a broader process. Interreg projects require an innovation component, and are often aligned to the goals of the European Green Deal, such as climate adaptability, mater management, renewable power, and circular economy. Each Interreg programme has its own programme plan that documents the specific goals and priorities of that programme.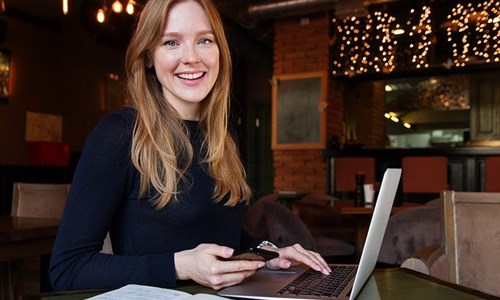 The Interreg programme's that Dutch organisations and business are eligible for are:
€677,095 for Interreg A: Meuse-Rhine EU Region
€240,775,132 for Interreg A: Germany-Netherlands
€205,405,605 for Interreg A: Flanders- Netherlands
€310,480,455 for Interreg B: North West Europe
€171,154,311 for Interreg B: North Sea Region
€379,482,670 for Interreg C: Europe
Subsidy contribution figures for Interreg grants
Subsidy contributions differ from each project and programme to the next. A 50-60% EU grant is the most common, but there are differences (e.g. Interreg Europe up to 85% EU grant).
When to file for Interreg grants
The last calls of the previous European programme period are over (the period lasted between 2014-2020). In 2021, the new programme period began. Since it always takes some time for the new programmes to gain traction, the first calls for the 2021-2027 will open in 2022.
Vindsubsidies monitors the news about the Interreg periods and publishes important updates on our website and in our database Vindsubsidies.nl.
Where to file for Interreg grants
Where to file for an Interreg grant depends on the programme to which that grant belongs. Each Interreg programme has its own secretary's office and website, where calls and application instructions are published. Some programmes are part of specific calls, for example once or twice a year. Other Interreg programmes are subject to submissions throughout the project period.
The relevant websites are listed below:
Let Vindsubsidies help secure an Interreg grant
Filing for a European grant is no simple task; there are many conditions to fulfil. Conditions are strict, there is a great deal of project and legal information to be submitted, and cooperation with multiple international partners is generally required. However, all this work is offset by high figures – making a European grant appealing for governments and businesses. They are used to finance major projects and international breakthroughs. We support your efforts by providing you with help from specialist consultants, who can make your foray into European grants as smooth as possible.
Special team of EU consultants to help with Interreg subsidies
Vindsubsidies has a special team with highly-trained and experienced grant consultants at home with Horizon Europe and the field of European grants. They know the tricks of the trade and have specific knowledge of particular expertise, including energy, life sciences & health, IT, transport, high-tech, circular economics, and regional development. Moreover, they have access to an international network, including foreign knowledge institutions. This lets them offer maximum support with establishing and developing international consortia. And that is very practical, because most European grant programmes demand international cooperation – between businesses as well as decentralised governments and knowledge institutions, including research institutions and universities. If you want to know more about how our grant consultants can help with your Horizon Europe applications, then feel free to contact us today!
And in the contact of Interreg, our expertise goes even deeper. Vindsubsidies has consultants performing as provincial Interreg programme managers. In short, our experience in Interreg is very wide. This means that Vindsubsidies is a knowledgeable partner for establishing and supporting your Interreg project, including grant application, project admin design, and financial end reporting.
Our EU-consultants offer support with:
Project assessment for compatibility with Interreg grant programmes
Preparing and applying for Interreg grants
Designing project admin to comply with the latest European regulations and legislation
Founding and legally establishing an international project consortium
Interreg project management
Interim financial reporting
Final reporting
Our service costs for securing European grants
Our service costs are fully dependent on the activities we perform and the phase during which our consultants are onboarded. To that end, we have developed an accessible model to offer full insight to prospective clients – which we will be happy to share with you if you contact us.