Projects eligible for Horizon Europe grants
Horizon Europe grants stem from the established work programmes, which are all part of the three main objectives of the Horizon Europe programme, known as the 3 pillars:
Pillar 1 Excellent science
This pillar aims at establishing and maintaining top level science in Europe. In addition, activities under this pillar contribute to Europe's position as an appealing location for the world's finest researchers. Europe seeks to attract, develop, and create access to the finest research infrastructures for talented researchers.
This pillar comprises:
European Research Council (ERC) for excellent pioneering research.
Marie Skłodowska Curie activities for advancing the training and international mobility of researchers.
Research infrastructures; to reinforce the quality of and access to research infrastructure.
Pillar 2 Global challenges and European industrial competitive capability
This pillar aims at major challenges faced by the EU and the world, the solutions to which demand broad cooperation and development.
Activities under this pillar focus on excellent and societal impact. Applications under this pillar are often consortia of multiple public or private parties (researchers for universities and businesses, manufacturers, end users). All parties involved use multi-disciplinary collaboration to pool both substantive and technological knowledge.
The implementation programmes focus on challenges in the following 6 clusters:
Health
Culture, creativity, and inclusive cooperation
Civil societal security
Digital, industrial, and spatial
Climate, energy, and mobility
Food, bio-economics, natural resources, agriculture, and the environment
In addition to the scope of these six clusters pillar 2 also encompasses research missions in five fields:
Cancer
Adjustments to climate chance, including societal transformations
Climate neutral and smart cities
Soil condition and nutrition
Healthy oceans, seas, and coastal and inland waterways
Pillar 3 Innovative Europe
This pillar focusses on supporting the creation of new markets, including support provided in the context of the European Innovation Council (EIC), support for European Innovation Ecosystems (EIE) and the European Institute of Innovation and Technology (EIT).
The EIC programme focusses mainly on pioneering innovations with major market potential, and comprises 3 clusters:
Pathfinder for innovations with a low technology readiness level (TRL) of 1 to 4.
Transition for innovations with a TRL of 4 to 5/6.
Accelerator for innovations with a high TRL of 5 to 9.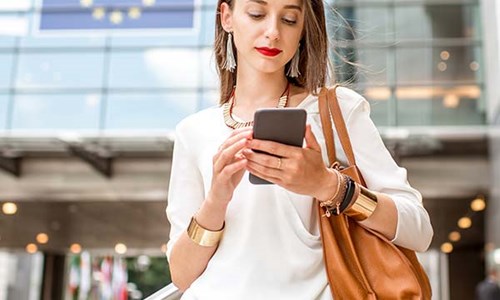 Benefits of Horizon Europe grants
The grant applications for Horizon Europe are varied, and differ between call openings and programmes. However, the contributions are high, occasionally reaching 100% of eligible costs. In practice, figures range from hundreds of thousands to millions of Euros – ample reason to consider applying for a Horizon Europe grant.
When to file for Horizon Europe grants
Calls for Horizon Europe can be made throughout the year. We are happy to help you find the right opening for your innovation.
Where to file for Horizon Europe grants
Applications for European grants, including Horizon Europe, are submitted to the European Commission in Brussels.
Prerequisites for Horizon Europe grants
If you choose to file for a Horizon Europe, there are many conditions that you have to meet – from a detailed project description (in English) to international cooperative partners and immaculate financial and legal analyses. The exact conditions for Horizon Europe grants are published in the calls and working programmes.
Let Vindsubsidies help you file for European grants
Filing for a European grant is no simple task; there are many conditions to fulfil. This holds true for Horizon Europe as well. Conditions are strict, there is a great deal of project and legal information to be submitted, and cooperation with multiple international partners is generally required. European grant applications are often complete novels to be submitted to the European Commission. However, all this work is offset by high figures – making a European grant, such as Horizon Europe, appealing for governments and businesses. They are used to finance major projects and international breakthroughs. We support your efforts by providing you with help from specialist consultants, who can make your foray into European grants as smooth as possible. They can help to optimise the potential for a positive decision, and support you during all project and management.
Special team of EU consultants offering support for Horizon Europe
Vindsubsidies has a special team with highly-trained and experienced grant consultants at home with Horizon Europe and the field of European grants. They know the tricks of the trade and have specific knowledge of particular expertise, including energy, life sciences & health, IT, transport, high-tech, circular economics, and regional development. Moreover, they have access to an international network, including foreign knowledge institutions. This lets them offer maximum support with establishing and developing international consortia - which is very practical, because most European grant programmes demand international cooperation between businesses as well as decentralised governments and knowledge institutions, including research institutions and universities. If you want to know more about how our grant consultants can help with your Horizon Europe applications, then feel free to contact us today!
Our EU-consultants offer support with:
Project assessment for compatibility with Horizon Europe or other European grant programmes
Preparing and applying for Horizon Europe grants
Designing project admin to comply with the latest European regulations and legislation
Founding and legally establishing an international project consortium
Project management
EC reviews
Interim financial reporting
Final reporting
Our service costs for securing European grants
Our service costs are fully dependent on the activities we perform and the phase during which our consultants are onboarded. To that end, we have developed an accessible model to offer full insight to prospective clients – which we will be happy to share with you if you contact us.