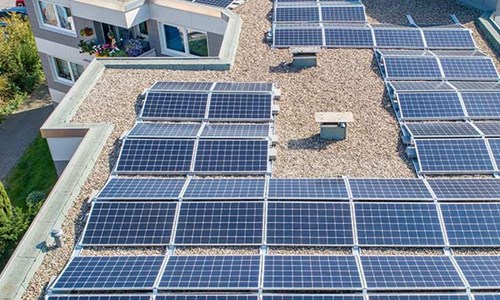 How high is the discount that can be offset against the payroll tax?
When applying for the BIK, the following discounts apply on investments in company resources:
for investments up to €5 million per calendar year, companies receive a discount of 3.9% of the invested amount;
for investments above €5 million, companies receive a discount of 1.8% of the invested amount;
for all applications, a lower limit of €1,500 per business asset and €20,000 per application also applies
BIK may be combined with KIA, EIA, MIA and VAMIL
The BIK is an addition to existing incentives. For smaller investments (by SMEs), the BIK and the KIA can merge. Companies that make green investments can benefit from the BIK in combination with the Energy investment deduction (EIA), the Environmental investment deduction (MIA) or the Random depreciation of environmental investments (VAMIL).
What investment costs can the BIK be used for?
For all applications (up to four per year), a lower limit of €1,500 per business asset and €20,000 per application applies. The BIK applies to new investments in previously unused business assets, more conditions are comparable to the KIA. The investments must be paid in full with a final payment in 2021 or 2022 and taken into use within six months of full payment.
How can Vindsubsidies help you?
We have more than twenty years of experience with applying for grant and tax schemes for environmentally friendly investments. Particularly in recent years, sustainability and environmental friendliness have been high on the political agenda. This has resulted in myriad financial incentive schemes that companies and local authorities can benefit from.
Vindsubsidies has in-house specialists in the field of all (tax) schemes, including the MIA.
What can we do for you?
Assess whether your investment is eligible for the BIK and how we can combine it with other tax schemes such as the EIA and MIA/VAMIL;
In the case of proof of a generic saving, we perform the corresponding calculation;
Submit the grant application to the RVO;
Serve as the point of contact for the RVO;
Assist with administrative settlement;
Assign a permanent consultant who guides your company and employees.
What does Vindsubsidies charge for its services?
We charge an hourly rate and work on a no cure, no pay basis. The latter means that you only have to pay us when you have successfully received a grant. We charge a fee for this service; please contact us for more information. We can help you with regard to the MIA and VAMIL when you want to apply for a grant for a company.
WBSO partly reimburses the costs of R&D projects for entrepreneurs engaged in innovation.