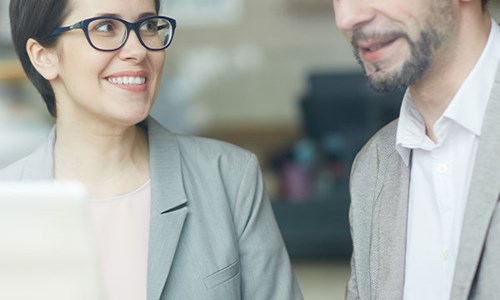 The above services can be purchased separately or as part of integrated grant services. The figure below visualises our phased approach for individual European project applications. This method with clear deliverables and go-no go moments at the end of each step has been set up to generate highly competitive requests in the most efficient way.
Success rates Vindsubsidies
32% success rate in Horizon 2020 applications (on average 11%)
103 European grant applications submitted in the past 4 years (including Interreg, Horizon 2020, LIFE, Eurostars, CEF, UIA, ELFPO) 
44 % success rate within all requested EU grants 
8.2 average assessment of our applications 
88% success rate ERDF program for projects> € 300,000
The Internationalization sector team helps companies, governments and knowledge institutions to push boundaries. The team consists of grant consultants who have extensive experience in academic positions, in government and in consultancy. Their expertise covers all relevant grant programs in this domain and is combined with knowledge of policy and developments in the field of Internationalization.