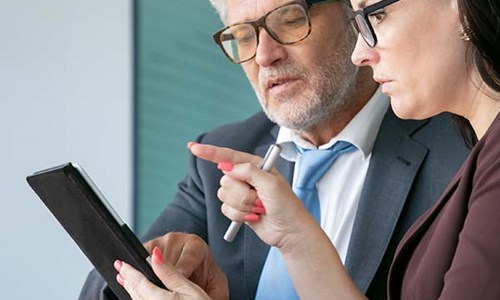 Our review service builds on our experience in developing successful grant proposals. We provide clear and concise feedback and propose easy-to-implement improvements to increase the competitiveness of the written grant application. The review can be carried out as an integral part of the development of a grant proposal or as a separate service.
Submitting the grant application
Submitting a grant application requires several administrative steps on the Eportal of the European Commission or decentralized grant agencies. We can take care of all related administrative work and submit the application in the systems of the grant provider.
The consortium agreement / consortium agreement is concluded between participants in a project funded under European funding programs such as Horizon Europe to settle a number of issues that will or may arise during the project. During this campaign we support the candidate participants with our expertise.
Prepare signing Grant Agreement / Grant Agreement
The Grant Agreement sets out the rights, obligations and conditions that apply to the grant awarded to the beneficiaries for the implementation of the project. Our experts can provide support in drawing up the grant agreement.
The Internationalization sector team helps companies, governments and knowledge institutions to push boundaries. The team consists of grant consultants who have extensive experience in academic positions, in government and in consultancy. Their expertise covers all relevant grant programs in this domain and is combined with knowledge of policy and developments in the field of Internationalization.